Chris Charnas (Principal - Golf Course Brokerage)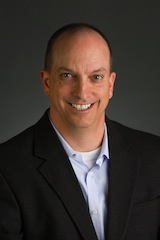 Chris Charnas specializes in the brokerage of golf courses, golf resorts and has been active in the real estate industry for more than 30 years. His experience includes sales, development, financing, feasibility, valuation and consulting on public and private golf courses. He has substantial experience working on distressed deals and his clients include some of the largest financial institutions in the nation. Chris founded Links Capital Advisors in March of 2008. Over his career, Chris has closed on real estate transactions in excess of $500 million of aggregate value. Since 2019 Chris has completed over 30 transactions with a value in excess of $100 million. The sale of Troy Burne Golf Club in 2022 was the largest sales transaction in Wisconsin in over 10 yeaers.
Since starting Links Capital Advisors, Chris has worked with many of the top golf course investors and golf course lenders including: Capmark Bank, Textron and Pacific Life. Chris has brokered the sale of the prestigious Valencia Country Club, site of the 1998 Nissan Open, and Kemper Lakes Golf Course, home of the 1989 PGA Championship. The Kemper Lakes Golf Course transaction represented the largest sales price of any exclusively listed golf course in the United States in 2002. Golf Inc. magazine has regularly recognized Chris as one of the top golf course brokers in the golf business.
Chris' career in the golf business began with Crown Golf Properties, where he was a director in the acquisitions and development department. During his tenure with Crown Golf, the company increased the size of its golf course portfolio from 17 to 23 golf courses. Chris was a key team member in the development of River Valley Ranch Golf Club in Carbondale, Colorado and South Mountain Golf Club in Draper, Utah.
Chris graduated with honors from Tufts University with a BA in history. He has an MS in Real Estate Appraisal and Investment Theory from the University of Wisconsin-Madison. He is a member the National Golf Foundation, the Chicago District Golf Association and a supporter of the Western Golf Association and The First Tee of Chicago. Chris has spoken at various conferences about golf course investment and development. In addition, he has given expert testimony numerous times on behalf of clients involved in golf course litigation.
An avid golfer, Chris began his career in the golf industry at the age of 12 as a caddy for the local private club. He is a past president of The Wisconsin Real Estate Alumni Association – Chicago Chapter. He previously served on the Board of Trustees for the North Shore Country Day School where he was President of the Alumni Association. For more than 20 years, he was a volunteer at the Chicago History Museum. Chris also is a supporter and volunteer for St. Baldrick's, the National Childhood Cancer Foundation's charitable event. Currently, he is Vice-President of Golf and Construction for Canal Shores Golf Course in Evanston, IL. Canal Shores is a 104 year old Par 60, 3400 yard golf course that is operated by a 501C3 and is currently in the middle of a $6 milllion renovation. He is also President of the Dickinson Women's Soccer Booster Club.
Chris is married with two children and lives in the suburbs of Chicago.
Chris is a licensed Managing Real Estate Broker in Illinois.